---
TOUR 1:

VYTINA – NYMFASIA – MILLS
TOUR 2:

ELATI – ASPRONERI – PYRGAKI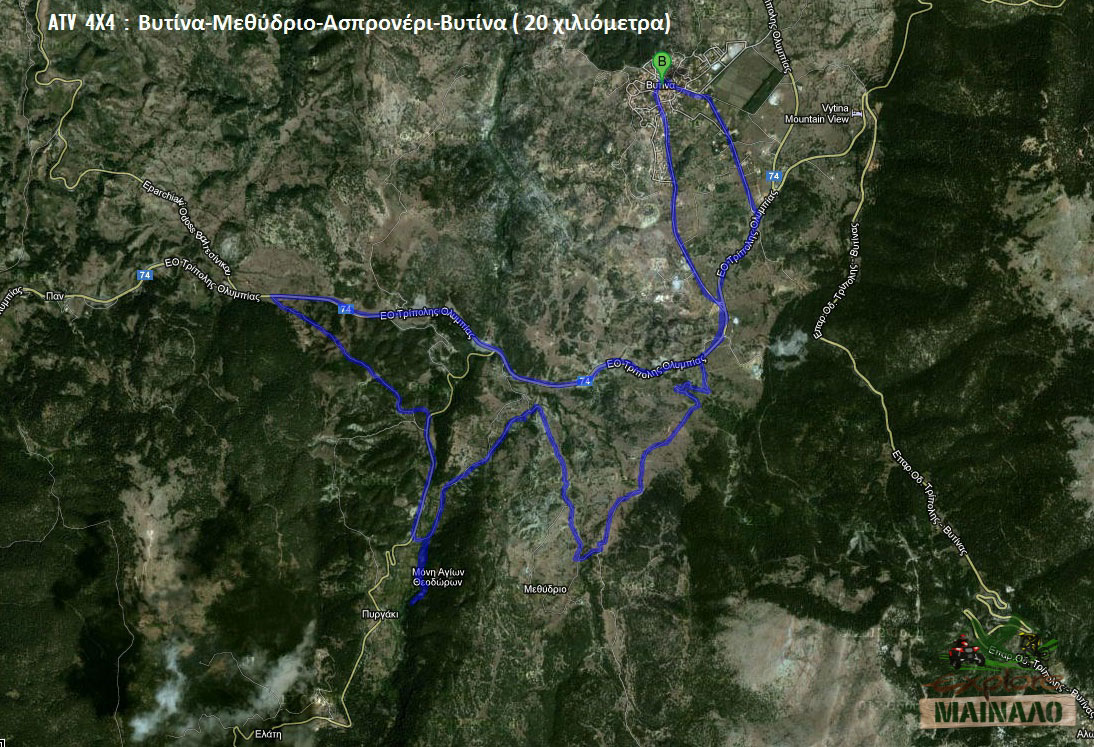 TOUR 3:

ROUXOI – KAPELI – VYTINA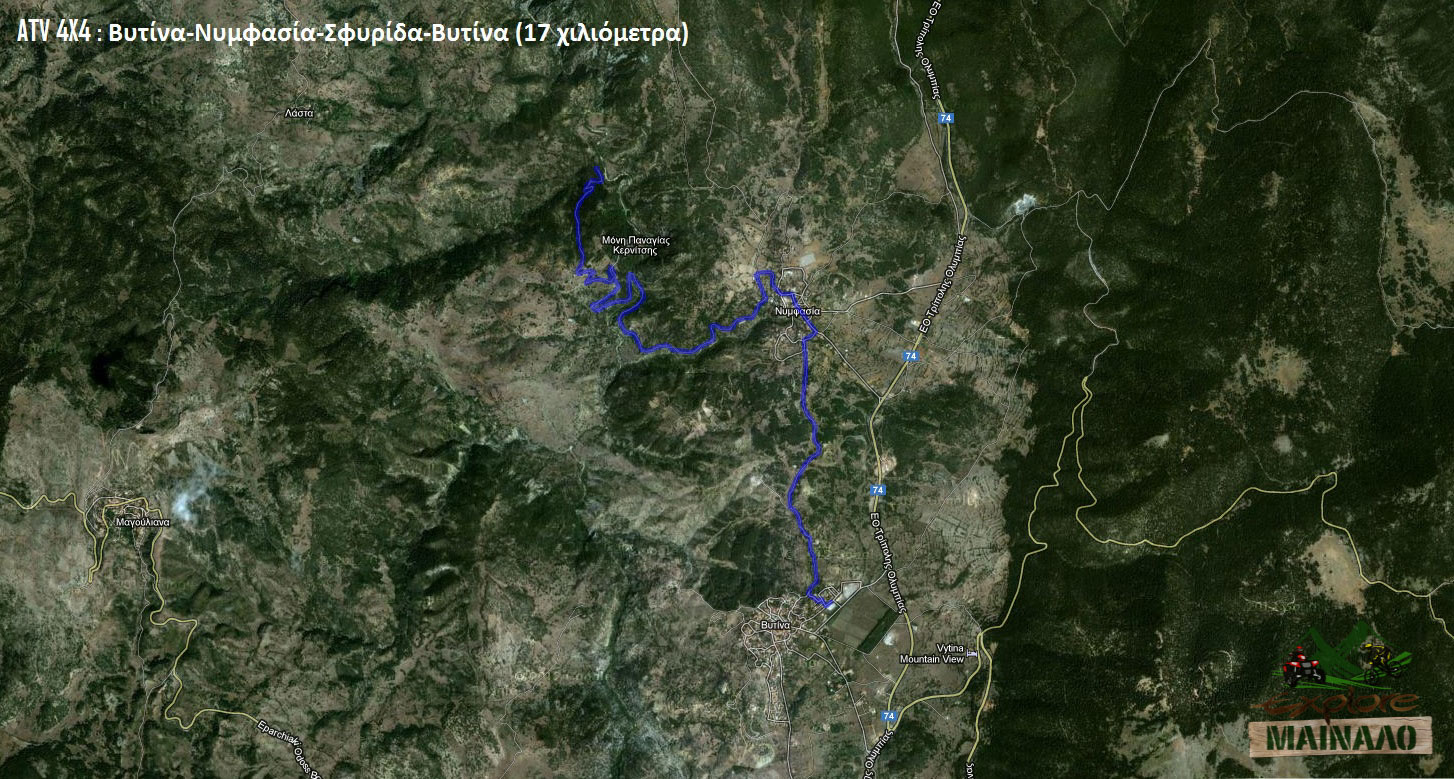 WE TRANSFER YOU TO THE STARTING POINT OF EACH TOUR
IS SPECIAL TRAINING NEEDED;
It depends. The basic requirement is to know how to ride a bike but generally, mountain biking requires additional training due to soil conditions that are more demanding. Our training includes the familiarization with changing mountain bike gears depending on the conditions such as sudden passing points (slopes, stony soils, water, fallen logs, etc.). The techniques taught in mountain biking evolve with experience.
WHAT WE OFFER
Helmet: Ένα άκρως απαραίτητο στοιχείο του εξοπλισμού και όχι αξεσουάρ. Φροντίζουμε να εφαρμόζει καλά στο κεφάλι σας και να πληροί τις κατάλληλες προδιαγραφές (συνήθως υπάρχει κάποια ετικέτα στο εσωτερικό του, που αναφέρει αυτά τα στοιχεία). Αν τυχόν συμβεί κάποιο ατύχημα και το κράνος χτυπηθεί, το αντικαθηστούμε άμεσα, γιατί μπορεί να έχει αλλοιωθεί το ειδικό προστατευτικό υλικό.
An indispensable piece of equipment rather than accessory. We make sure it fits perfectly on your head and that it meets the appropriate specifications. If any accident occurs and the helmet is destroyed we instatly dispense it and replace it with a new one.
WHAT YOU SHOULD HAVE WITH YOU
Water Bottle: Water is essential. You should always plan ahead of a tour and bring a sufficient quantity of water with you, which can be placed on a special frame on the mountain bike.
Clothing: Ένα βασικό χαρακτηριστικό των ποδηλατικών ρούχων είναι η καλή διαπνοή. Συνήθως είναι εφαρμοστά με στόχο να κρατούν ζεστό το σώμα και τους μύες, ενώ ταυτόχρονα επιτρέπουν την αναπνοή τού σώματος και τη γρήγορη εξάτμιση του ιδρώτα. Σε ειδικά αγωνίσματα όπως για παράδειγμα το downhill η ενδυμασία είναι ενισχυμένη στα σημεία επαφής (γόνατα, αγκώνες, ώμους) ώστε να προστατεύει το σώμα από τραυματισμούς σε περίπτωση πτώσης.
A key feature of cycling clothing is good breathability. Usually it is tight in order to keep the body and muscles warm, whilst allowing the body to breathing. In special tours such as a downhill tour, clothing should be enhanced at contact points (knees, elbows, shoulders) for protecting the body from injury.
We strictly follow all the guidelines of COVID-19 hygiene and after each MTB session all equipment is disinfected with detol and hot steam.
BOOK ONLINE!